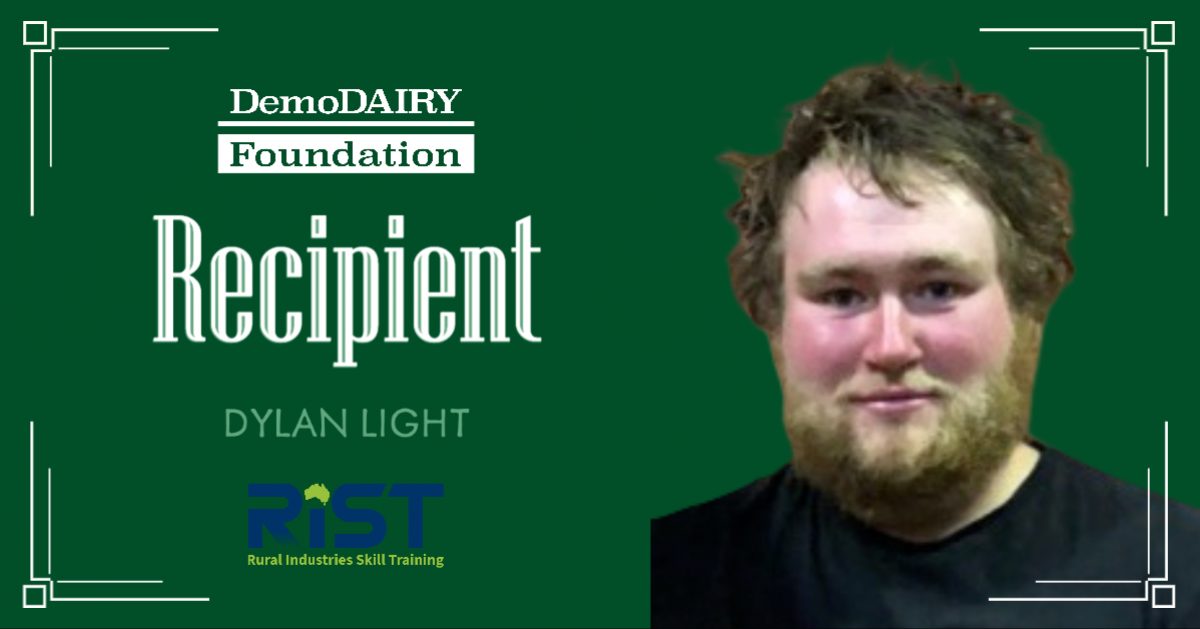 Dylan Light has only ever wanted to be a dairy farmer. As a 10 year-old he fell in love with the lifestyle and his determination to own his own farm has never wavered.
The 21 year-old has just become the latest recipient of a $5000 DemoDAIRY Foundation Scholarship to help him complete his Diploma of Agriculture at RIST.
He said it was an exciting time in his career and he was on track to own...