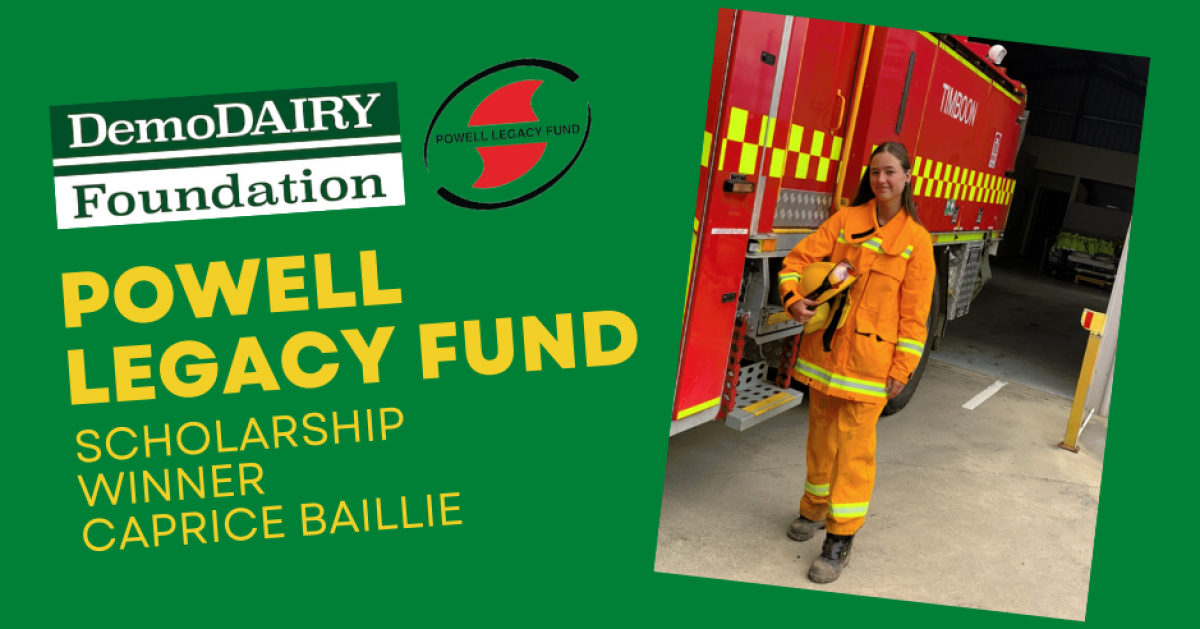 Caprice Baillie already has her community at heart, and a new scholarship will help to cement her association with the Timboon region.
Ms Baillie, 18, has received a 2022 Powell Legacy Fund school scholarship administered by the DemoDAIRY Foundation.
The 18-year-old will receive $10,000 over the next three years after being accepted into a Bachelor of Primary and Secondary Education at...